A deep, rich, dark chocolate fudge brown. The darkest brown of all the nylon colours.
A message from one of my customers!
"Hiya Robin,

Just wanted to let you know, Im over the moon with this Chocolate Fudge I bought from you, its not far off a 100% perfect match for Brunette Mod TNT Barbie!!! Can you believe that? She was made in 1966!! I have NEVER been able to match the brunette up until now, maybe you might add that to your website!!

Im so happy!"
Comparison shots to show the difference between Chocolate Fudge and Devil's Food - many thanks to Agnes for the photos ^_^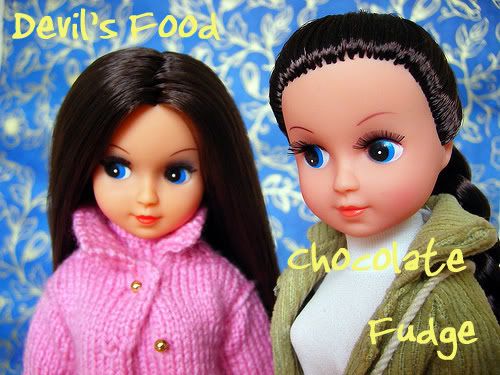 Pictures of this absolutely gorgeous Fleur reroot using Chocolate Fudge are used with kind permission from Agnes

Picture of the stunning Sindy reroot using Chocolate Fudge is used with kind permission from Diane ^_^

Photos of the super cute Prefekta vintage Yes No doll reroot using Chocolate Fudge are used with kind permission from Tina :D

Pictures of the stunning Rapunzel reroot using Chocolate Fudge are used with kind permission from Demetre-Gregoire ^_^

Photo of the gorgeous Anna Moore doll rerooted using Chocolate Fudge is used with kind permission from Junipa :)
Notify me when product is back in stock
Bulk Buying Options
single
£3.50
2 up to 4
£3.50
per item
5 up to 100
£3.00
per item